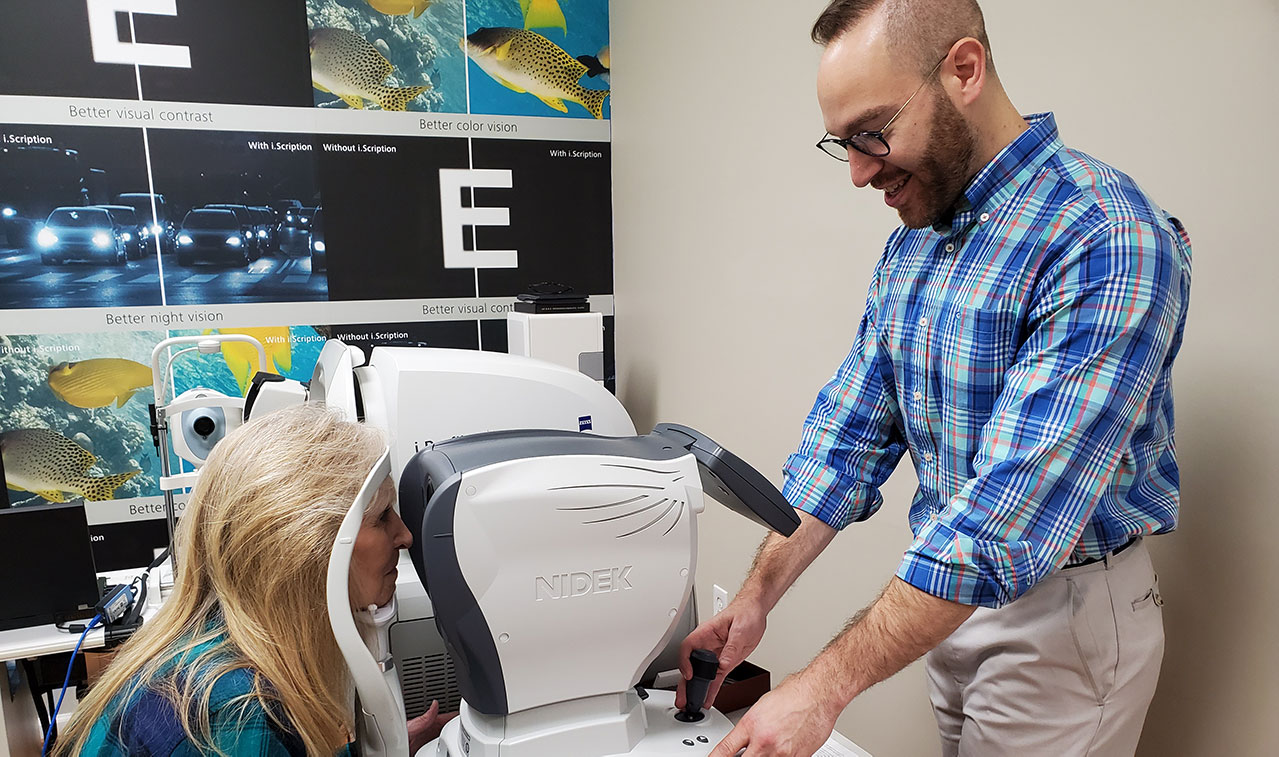 Facilities and Equipment
Vision Solutions of Linthicum announces that it is the first practice in Maryland to offer patients the revolutionary TRS Refraction System. Compared to standard manual eye equipment (i.e., "Which is better, one or two?"), the fully automated TRS is a faster, more accurate, and patient-friendly method of performing eye exams.
"The TRS has profoundly impacted our practice. Our patients are spending less time in the waiting room and more quality time with the doctor."
One of the most beneficial aspects of the TRS is its ability to compare a patient's vision three ways: (1) without corrective eye wear, (2) using an old prescription, (3) using a patient's new prescription, with a simple touch of a button. This comparison helps the patient more readily accept a change in prescription, as they see their vision improve immediately.
If you are interested in learning more about Vision Solutions of Linthicum and the TRS, call 410-859-3111.
Languages Spoken
Our staff speaks English.
Call us today or visit our appointment request page to find a time that is convenient for you to see us.